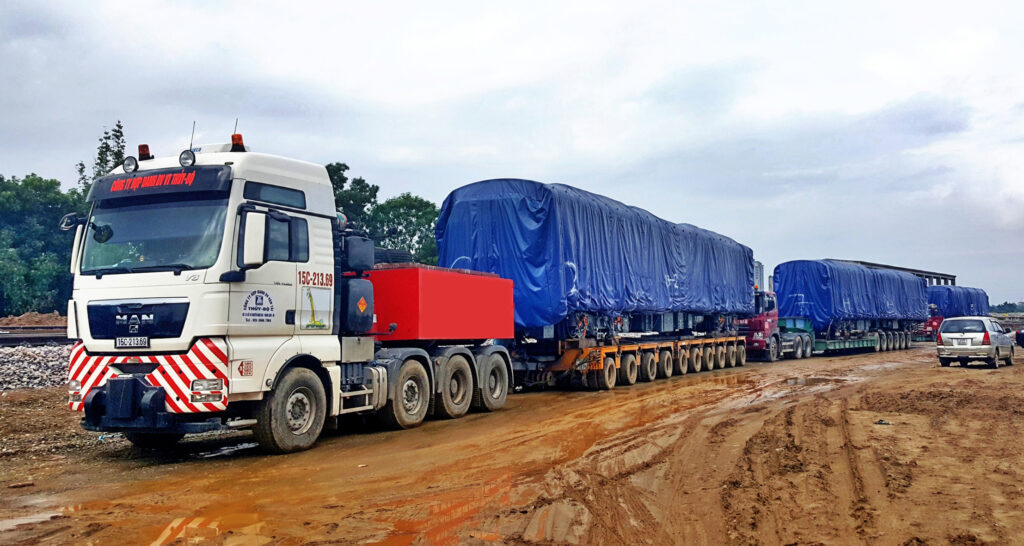 Road freight transportation service
The Waterway-roadway Transport Service Company (Intransco) is known as multimodal transport contractor, in which the road freight transportation serviceis our core business.
Our company currently owns and manages a number of modern transport equipment and vehicles along with a team of experienced and skilled drivers. Over the past years, we have been involved in transporting hundreds of transformers for 110kV, 220kV and 500kV substations and transporting thousands of tons of equipment including super-sized and super-weighted cargos for many projects nationwide such as hydro power, wind power, cement ... and also for a national key project "Hanoi Urban Railway: Cat Linh - Ha Dong line".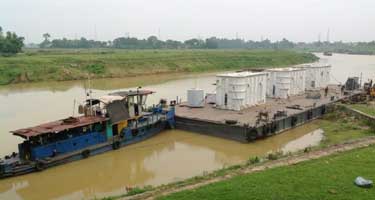 Waterway freight transportation service
Intranscohas been keeping focus on the waterwayfreight transportation service, because the waterway network is considered asa connection between roads, railways and maritime lines to form a network of integrated transportationserving for multimodal transportation services, meeting all the requirements of and providing the most convenient condition for customers.
Waterway transport is capable of carrying mass cargo, including bulk or over-sized and over-weighted cargoes with so large dimensions or weights that road transport can not deal with. On the other hand, transport bywaterway help to prevent from the risk due toover-sized orover-weighted cargos passing through weak bridges with limited load while ensuring low transportation costs.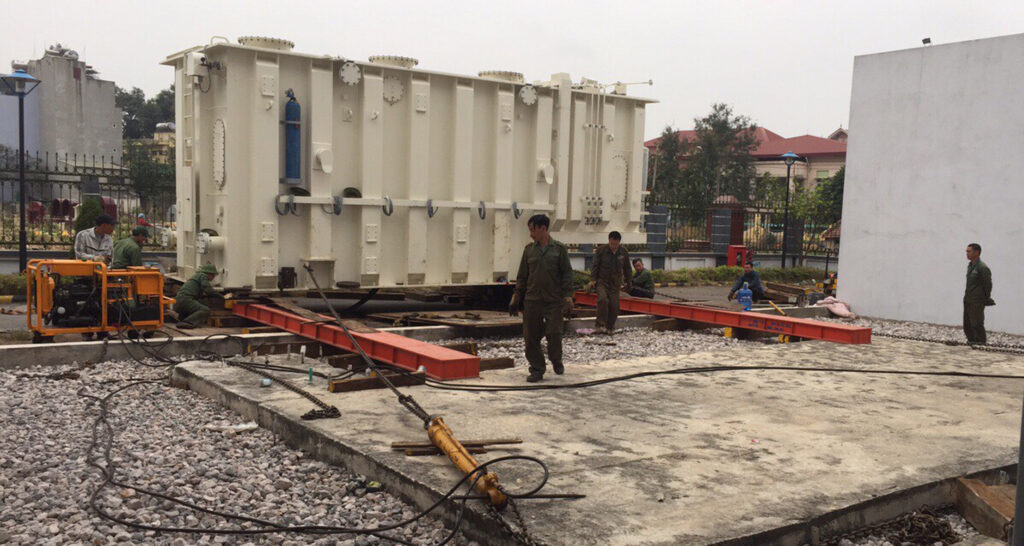 Manual handling service for super-sized and super-weighted goods
Manual handling service for super-sized and super-weighted is a special type of works that only exist in Vietnam. The work is only done in the condition of narrow construction space or there are too low space obstacles where mechanized handling can not be executed.
Our company owns a adequate number of lifting equipment that can lift and lower the super-sized and super-weighted cargoes up to 300 tons. We have loaded by manual force hundreds of power transformers of 110kV, 220kV and 500kV substations in the whole country. Especially, a 105MVA transformer of 120 tons has been lowered successfully by manual force down to the depth of (-7.2m)at the Ninh Binh Thermal Power Plant, and a 63MVA transformer of 98 tons has been lifted and placed on the height (+3,4m)of operating platform atthe 110kV substation in Bo Ho district, Hanoi.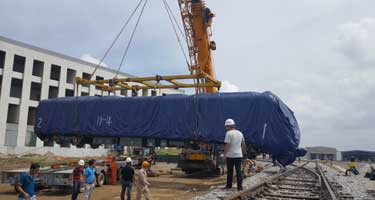 Mechanized handling service for freight
Handling of goods, materials and equipment is the last step in the chain of logistic services.
Our company together with our strategic partner - Minh Hoang Co., Ltd operate business in the field of loading/unloading and equipment installation for many years. We are now managing a large number of imported cranes made in Japan, Germany, China ... with the lifting capacity from 25 tons to 700 tons that have participated in many packages of handling synchronous equipment for many projects throughout the country. Most recently, we have carried out the transportation, loading and unloading of 15 wind power pillars of the Huong Linh 2 Wind Power Plantwith the designed capacity of 30MW in Quang Tri province.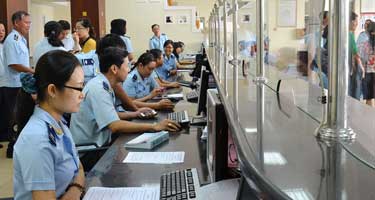 Service of freightforwarding and customs clearance
Freight forwarding and customs declaration are parts of the supply chain of domestic transportation and import-export services of the Intransco.
Aiming to provide our customers with a perfect logistics service from arrival to delivery, our company has built up a team of freight forwarders and customs declarants with professional skills and knowledge who well grasp the customs clearance and the freight forwarding principles between modes of transport. We are capable and available of carrying out all customs declaration and freight forwarding at any border gate within the territory of Vietnam.